Transition in reading habit
How can we use appropriate strategies to meet the progression in reading habits of students– Is it Social media, Netflix, an increased number of subjects, MUNs, junior school council, profile building for college admission, or hormones responsible for less interest in reading for middle schoolers?
No, it is a combined responsibility of students, teachers, parents, and librarians.
Improving reading skills is a challenging task. I believe that reading is needed to become productive, contributing responsible members of their community and the world. Reading will help the students set reasonable goals and meet the goals through hard work, giving the students incentive to strive and achieve for the rest of their lives.
As the child enters the school, they are well-taken care of in terms of cultivating reading habits. A structured reading program that includes read-aloud shared reading, independent reading, guided reading, etc., is introduced slowly and gradually to the children and parents to teach reading habits.
At the start of middle school, students are provided with a reading list; they are asked about their progress, exposure to many activities, competitions, etc., above all this social media pressure. According to reports, reading habits drop from 74 to 20%. Not only this, suddenly, they are also exposed to a higher level of literature.
THREE STAGES OF A PROTOCOL-
According to Ms. Lorhainne Eckhart and Mr. Robin Sharma, a scientific theory is proposed – to inculcate any habit in 3 stages. Based on this scientific theory I have divided the reading curriculum in school years into 3 stages.
The first stage is the 'Foundation Stage'. This Stage is taken care of properly during elementary school. A structured reading program is provided to kids that include read-aloud shared reading, independent reading, guided reading, etc. (Hindi, English, and other regional languages are also part of it). Parents, teachers, and librarians do this as a team to make the child's foundation strong. At this stage, all the stakeholders have to work very hard, day after day, to make the child's foundation strong academically and for their overall development. As we all know, reading connects the cognitive and thinking skills of the child.
The second stage, the 'Installation Stage' is most challenging. It comes during middle school. All the distractions, exposure, and different opportunities come in front of the middle school students in this stage.
Middle school students have so much to do that they find reading is the only part where they can take a shortcut as academics are an integral part of their education and can't be compromised. Only reading can be compromised. So this Stage becomes more essential and delicate and needs to be taken care of.
If a structured reading program is being provided to the students, then they will not take any shortcuts or compromise on reading. Reading will become entertaining and a critical path to gain knowledge for them. According to Miller & Gildea 1987, the bulk of vocabulary growth during a child's lifetime occurs indirectly through language exposure rather than direct teaching.
Hence we easily analyze that reading becomes very critical. My experience says that if a child reads well during this Stage and develops a good reading habit, he/she will sail easily for the rest of his/her life. During the Second Stage, we need to motivate and influence the students to read regularly; reading can be fictional or non-fictional (this can on their projects, MUNS, or debates' requirement). We should introduce more reading programs for middle school students. It is our responsibility to provide a structured reading program that includes reading sessions, book talks, read aloud, book clubs, author's sessions, etc.
The third stage is Integration, which can be appropriately sailed if the first two stages are crossed successfully. In High School, if students have a deep-rooted foundation and installation stages automatically have stronger pillars and will not deviate from their main goal.
Organize strategic reading groups that build self-confidence and self-efficacy. Provide students with different strategies that enable them to recall content, construct meaning from diverse texts, synthesize ideas across texts, and create new understandings. Please don't force the students to read a particular title, author, or genre; give them the freedom to choose the book they wish to read for pleasure, vacation, and spare time. Slowly, this will build stamina and focus and concentrate and enlarge students' vocabularies and background knowledge.
READ ALOUD is another strategy that they may miss from middle school. The benefits of hearing books include improved comprehension reduced stress and expanded exposure to different materials.
One day a week, I read aloud to my middle school students. I am often asked how I use the age-old reading strategy with middle school students, which is more appropriate for kindergarten or primary students. In every library period, I read aloud to my students, not only to primary students but middle school students also. I always choose a different book to read aloud, uncommon author and stories. Read aloud brings the whole class together, listening to the same stories, but maybe with a different perception. 
This allows me to develop their social, communication, and interpersonal skills. Read aloud with expression and tone develops empathy among the students and a better understanding of human behavior. This also helps in increasing emotional intelligence.
To conclude I would like to mention some of my students' all-time favorites are Holes by Louis Sachar, Wonder by R.J.Palacio, The one, and only Ivan by Katherine Applegate, Wish by Barbara O'Connor, and Wishtree by Katherine Applegate.
Learners take the privilege of repeating the following beautiful lines from Wishtree during class time.
"My friends call me Red, and you can, too. But for a long time, people in the neighborhood have called me the "wish tree."There's a reason for this, and it goes way back to when I wasn't much more than a tiny seed with higher aspirations".
This excerpt from the book Wishtree by Katherine Applegate tells a beautiful story through the eyes of a tree and provides an opportunity to discuss religious tolerance, Islamophobia, and friendship.  
 According to researchers, chapter books encourage in-depth reading, unlike skimming a page or headlines. Reading a book (of any genre) forces your brain to think critically and make connections from one chapter to another and the outside world. It makes your mind forge new pathways between regions in all four lobes and both hemispheres when you make connections. Over time, neural networks can promote quicker thinking and provide a more excellent defense against cognitive decay's worst effects.
We still have to find a structured solution for this.
                                                                                            I would like to end this blog with Dr.Seuss' famous quote: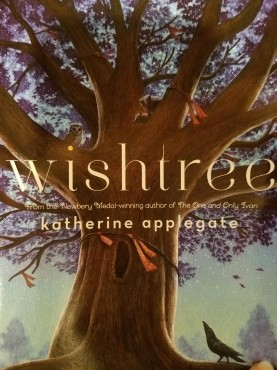 Work Cited List:
Brandon Specktor. "Why it pays to increase your word power." Reader's Digest, October 2017, pp. 58-65
pixabay.com/illustrations/reading-book-sky-star-moon-night-4134154/.Accessed 11 June 2021.
By Ritu Singh