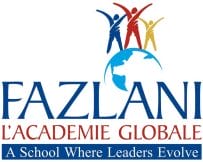 "Reading is a passport to countless adventures." By Mary Pope Osborne
Each year, Fazlani L'Academie Globale, an IB World School in Mumbai celebrates the love for reading and stories through a Book Fest.
This year, Early & Elementary School Principal Ms. Mahera Goel initiated a Librarian Appreciation Week alongside the Book fest to honour Librarians who play a multifaceted and pivotal role in building information literacy. She believes Librarians today are no longer just a digital content provider but collaborators in curating information for all school stakeholders.
Librarians were invited across schools to lead virtual sessions during the celebratory event named Book Buzz 2021 for the Early and Primary Years. Passionate about books, reading, and stories, their engaging sessions left the school community wanting more in the near future.
The Grade 5 students interacted with Ms.Heeru Bhojwani about the importance of reading and critical thinking, while Ms.Kuntal Bhandare's storytelling session reiterated the importance of academic integrity.Ms.Ketki Bedekar's story Emmanuel's Dream: The True Story of Emmanuel Ofosu Yeboah by Laurie Ann Thomson inspired the fourth graders to accomplish their dreams with courage and persistence.
Along with librarians, a community of professional storytellers, authors, illustrators, and puppeteers also participated in the book fest. Through the week, the students also participated in a variety of learning experiences :
Drop Everything And Read (DEAR) Students in the early years enjoyed a dress-up day as they stepped into the shoes of their favourite story character.
A day well spent by learners of Grade 3 in "The Wizarding World of Harry Potter."
Grade 4 had an online book scavenger hunt.
The Elementary section had a Crosswords Book Store virtual tour.
The week ended with the 'Desi Diction,' a multilingual session led by the ancillary staff of Fazlani L'Academie Globale.
The week was a roller coaster of fun and learning for the whole school community while supporting the school's mission towards developing children's interest and pleasure in reading and enhancing their reading skills.
By  Deepali Pathre -Librarian