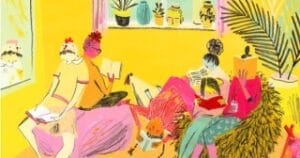 Picture Books For All
"Because every picture tells a story."
Think of picture books, and you think of children. This has been the most common association we have with the world of wonder, the powerhouse of stories that picture books withhold.
We, Librarians, have more or less seen both sides of the coin. We have experienced living in the era of fairy tales to witnessing the fad of fantasy fiction.
Children's literature has evolved with the changing society. It continues to do so, making a difference in its readers' lives and shaping them into more creative and informed individuals.
Picture books being the foremost medium of introducing children to the lifelong love for reading play a vital role in leaving a trail of tender memories. They have a universal appeal. Learners of different styles find their match in a picture book.
Visual Learners will immerse themselves in the illustrations and savor the artwork to absorb the story.
An Auditory Learner will have an engaging experience by listening to the story, which renders itself to a dialogue between the characters, expression, and use of a wide vocabulary.
A kinesthetics learner will explore a story through movement and action-packed text the story offers.
This could be well exemplified looking at the books I have cherished as a Reader.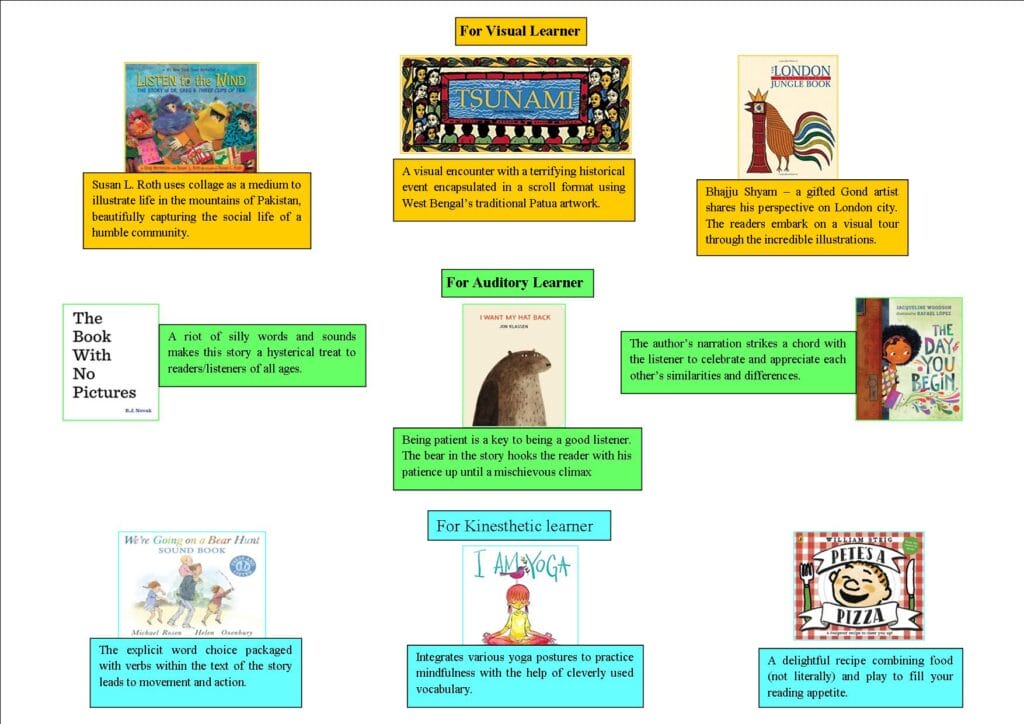 Needless to say, each reader finds something to hold on to, irrespective of his/her learning style. The above exemplifier is an ardent attempt to reach out to readers big and small.
The purpose of this blog is to resonate with every reader. Unlike children, we adults get caught up in a mundane life and overlook the joy that little things bring.
Picture books are those little things that help break the monotony giving us the need for introspection towards bigger things.
Works Cited List-
Button, Alain de. "Letter to Children about Why We Read." Brainpickings.org, 28 Mar. 2019,
Sambuchino, Chuck. "Picture Books Are Not Just for Children: 10 Reasons Why." Writer's Digest, Writer's Digest, 24 Mar. 2013,
Books mentioned in the blogpost-
Listen to the Wind by Greg Mortenson
Tsunami by Joydeb Chitrakar
The London Jungle Book by Bhajju Shyam
The Book with no pictures by B.J.Novak
I want my hat back by Jon Klassen
The day you begin by Jacqueline Woodson
We're going on a bear hunt by Michael Rosen
I am Yoga by Susan Verde
Pete's a pizza by William Steig
By
Darpana Baria
Hill Spring International School
Mumbai